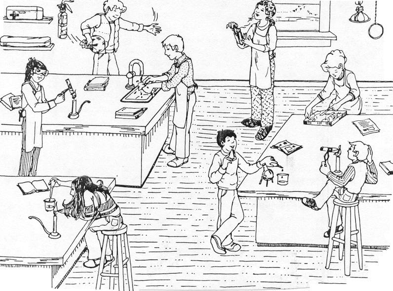 The Contributors

The Lab and its Purpose - Aspects of the Project - What the Lab Needs - The Lab's Tools
The Drawing Board - Marketing Ideas - État des Lieux


Note to NewcomersEdit
A better control over the appearance of the wiki pages can be obtained by editing the wiki in « source » mode, with the option Use Rich Text Editor unchecked in the Preferences section (accessible in the menu of your avatar in the upper right corner of any Wikia page).
If you connect via Facebook, Wikia will publish on it many of your wiki activities by default… That may be annoying, especially if you are very active on the wiki. To control that, check (or uncheck ;) your Facebook Connect options in the Preferences section.
Visit ! Edit ! Enjoy !
Here are the Lab's Contributors :Edit
(please insert your pseudo — or real name — in alphebetical order, with, optionally, a link to a page of yours)